Consulting Services Group
Simplifying Life Sciences Challenges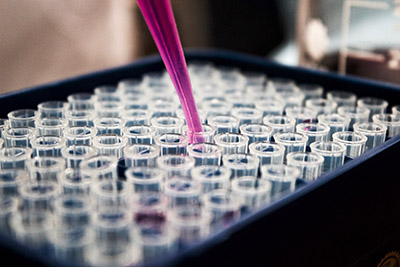 Joulé Consulting Services Group (CSG) has a very simple mission: to improve life. We accomplish this by providing best-in-class program and project leadership, subject matter expertise, and advisory services in all areas of life sciences – without compromise. The group dramatically enhances your ability to find qualified, highly-skilled, and reliable resources – no matter the breadth of expertise required.
Heavily-regulated industries can be hard to navigate – new laws and regulations often muddy the waters. Joulé CSG was borne out of the need to simplify the process for our clients. We assist, advise, and guide clients through the challenging processes of submissions, approvals, and more. Joulé can help improve your business by leveraging our core strengths, deep expertise, and vast candidate pipelines.
Program & Project Leadership
Joulé CSG takes lead on all project lifecycle management aspects. We create a statement of work, gather requirements, build a project plan and budget, and find the right people to engage with your company. Whether a short 90-day project or a 36-month engagement, we offer the resources and flexibility to accommodate you.
Subject Matter Expertise
With over 30 years of experience, our expertise touches every area of life sciences. From Research & Development to Commercial & Marketing, our subject matter experts can guide you through compliance, protocols, industry best practices, and more. Engaging Joulé CSG to find the best possible resources for your company, including an SMEs knowledge, can result in reduced costs and higher project quality.
Management & Advisory Engagements
Our management & advisory consultants help your business by improving performance, creating efficiencies, and encouraging growth. We do this by solving your organization's problems and offering an unbiased look into your processed, subsequently finding more cost-effective ways to operate and develop services.
Clinical & Functional Areas of Expertise
Joulé CSG increases efficiency and flexibility throughout the clinical lifecycle, allowing you to go to market faster – without compromising quality. Our services shorten decision timelines, reduce cost, and can be applied to the following clinical & functional areas:
Research & Development
The consulting group deploys project management and subject matter resources for various types of initiatives, including product lifecycle management, clinical leadership, clinical compliance, strategy & analysis, and everything in between.
Regulatory Affairs
We manage the regulatory lifecycle from start to finish. Our experts have years of experience working with complex applications with the FDA, for both drugs (IND, A/NDA, BLA, CBE, DMF Amendment, and EMA) and devices (IDE, 510(k), PMA, and CE Marking). We at as a direct liaison to the FDA. Additionally, we can assist with remediation projects, site and documentation audits, and design dossiers / technical files.
Medical Affairs
Leverage our team to handle your compliance operations, product launch strategy and support, global affairs strategy, organizational change management, communications, and training. Our highly-skilled staff can also manage complex processes such as pharmacovigilance and medical safety
PMO
Our project management experts support your business by creating the right processes for your organization. We go above and beyond by formulating a strategy that is unique to your needs. We implement the right tools and ensure staff compliance by providing ample training and communications.
Supply Chain & Manufacturing
Supply chain & manufacturing teams ensure site separations and relocations go smoothly. Additionally, our vast national network allows us to create and maintain excellent relationships with suppliers, ensuring proper sourcing and quality. We manage sensitive tasks, such as product expansion and launch, new manufacturing plants, raw materials, and API development.
Commercial & Marketing
Marketing is crucial to any product launch and company success. Our team of professionals ensures this success by performing market research and analysis, creating your commercial strategy, gathering analytics and insights, and consistently optimizing all of the above. We help get your business to the next level by handling product expansion into new global markets.
Quality Assurance

Joulé CSG ensures quality for our clients. We work on remediation cases, complaint management, quality systems, 483 responses, warning letters, and supplier quality assessments, including relationship management and remediation.
Mergers, Acquisitions, Integration, & Divestitures
Mergers and acquisitions can be an extremely daunting process for companies – luckily, our experts have led many mergers, acquisitions, and divestitures – and they have the process down to a science. Our breadth of knowledge covers master data, records and document management, transitional service agreements, standard operating procedure implementation, renaming and labeling changes, sales and reporting integration, and organization change management.
IT
Our technical resources can implement software such as ERPs or CROs globally. Additionally, we can help in integration and separation activities, business and functional analysis, business / enterprise / solutions architecting, and data management.
Find out what you can accomplish with Joulé Consulting Services Group – your partner in the life sciences industry.