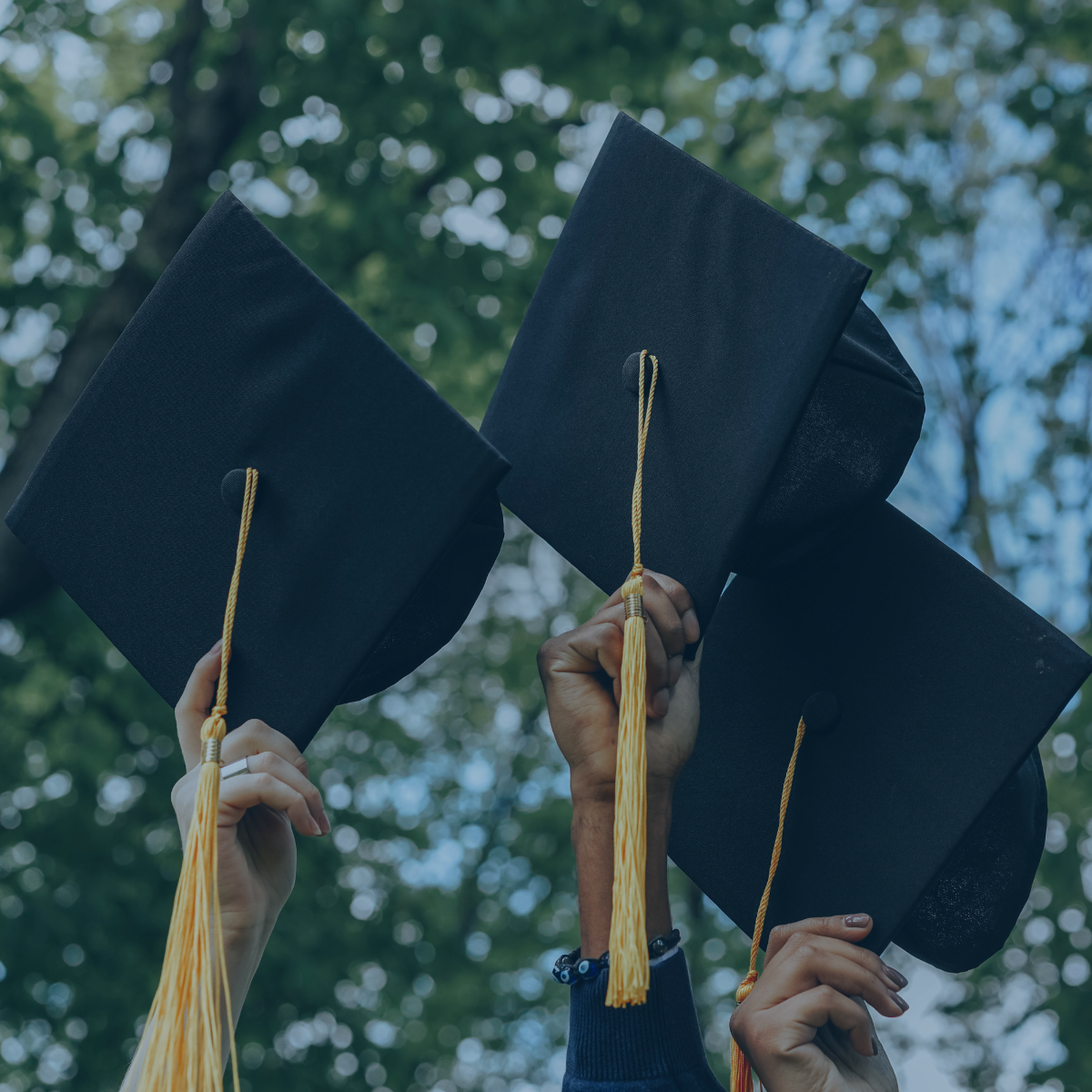 Professional
New Graduates Navigating the Job Market
June 28, 2023
by Morgan Bosse 
Congratulations on your graduation! It's an exciting milestone as you transition into the professional world. You worked hard the past few years and are now ready to embark on your new journey. It's natural to experience a whirlwind of emotions during this phase – a mix of excitement and nerves, and everything in between. Although the job market may seem uncertain, the guidance below will help you with you search for your next opportunity with confidence.
Reflect on Your Interests & Goals
As you begin your job search, it's crucial to take some time to reflect on your career goals and interests. Research conducted by the Harvard Business Review indicates that having clearly defined goals significantly enhances job search success. Don't rush into any decisions and avoid unnecessary stress. Remember, your career is a journey that evolves over time. Embrace this period to explore different possibilities and discover what truly excites you. By understanding your career goals, you can pursue opportunities that align with your passions and aspirations.
Research, Research, Research
This job market is always evolving, making research a crucial step in your job search process. While it may require time and focus, it will pay off in the long run. Familiarize yourself with industry trends and growth areas. According to the Bureau of Statistics, industry sectors such as technology, healthcare, and sustainability are currently experiencing significant growth and offer abundant opportunities for new graduates. Stay updated with industry news, explore emerging fields, and identify companies that resonate with your interests. Creating a list of target industries and organizations will provide valuable insights and help you focus your efforts effectively.
Reach Out to Your Network
One of the most powerful tools at your disposal is your professional network. Reach out to individuals within your network, including LinkedIn connections, family, friends, professors, and alumni. Engage actively on professional platforms like LinkedIn to expand your reach. Inform them about your career interests and what you are looking for. Did you know that 70% of job openings are not advertised publicly? (Bureau of Labor Statistics) Seeking out networking events and online platforms will be incredibly valuable. Whether it leads to a new connection or a piece of advice to offer you – this is all a part of your journey to your goals.
Stay positive! This is just the beginning of your professional journey. Transitioning from college to the workforce can be challenging, but by reflecting on your goals, conducting through research, and leveraging your network will place you in a great spot. Embrace the process, learn from experience, and remain resilient. Your new job is out there, and with determination and a positive outlook – you will find it. Best of luck in your job search!
Looking for your next opportunity? Please visit our job portal: Joulé Job Search
 Read more from Joulé: https://www.jouleinc.com/soft-skills/
At Joulé, we believe our world is filled with possibilities – where character, integrity, and commitment drive our purpose. Operating at the forefront of the life sciences arena, Joulé's relentless approach enables our clients to execute critical initiatives and significant projects rapidly and effectively. Joulé is a System One division.
Back to News & Events
Recent Posts
Archives
Categories