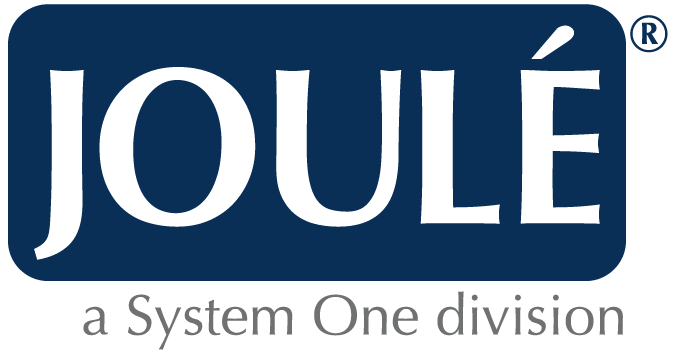 News
Joulé Completes Brand Refresh
February 1, 2017
EDISON, NJ and PITTSBURGH, PA February 6, 2017 — Joulé is proud to announce the roll-out of a brand refresh that includes a streamlined company name and logo, the deployment of a new website, enhanced job posting and apply processes, and a new look and feel for their marketing collateral. The result of this effort is the culmination of a strong partnership between Joulé's leadership team and System One's marketing department. 
"Designed to improve our customers' experience with the Joulé brand, we recognized a strategic opportunity to streamline the presentation of our capabilities to clients while optimizing how our job seekers engage with us to advance their careers" said Stephen Demanovich, Joulé's Vice President.
The improved website better defines the specialization of Joulé's major staffing verticals serving the Scientific, Clinical and Healthcare industries and also dives deep into their Equipment Services delivery. The new website is designed to be mobile friendly and allow visitors to engage on any device, anytime, anywhere.  "It was important to us to ensure our customers could access Joulé information and engage with us on their preferred platform" said Demanovich. "Business today requires mobile friendly platforms and apps that allow users to get the info they need, when they need it."
Joulé believes the investment in the brand refresh provides a catalyst for the company's presentation as it seeks to expand its staffing and services to more clients and job seekers.
Back to News & Events
Recent Posts
Archives
Categories